Our objective is to optimize hospitality assets through cost-effective solutions, brand collaboration, and comprehensive management services.
Asset Management
Our objective is to provide cost-effective solutions to owners, developers, lenders and institutions in the management and enhancement of their hospitality assets. We strive for our customers to get the maximum return on their investment whether that investment is voluntary or the result of a loan workout. Because of our extensive ownership and operator experience in the hospitality industry, we bring noteworthy qualifications to a variety of roles including asset management, acquisition, design, development, construction, operations and finance. Our role between an asset and its ownership is that of a full-service, hands-on hospitality real estate advisor focused on increasing hotel value, net operating income and therefore hotel sales price. As the advisor, we work very closely with the brands, focusing their attention on the specifics of operations, revenue enhancements, cost savings, structure and strategy to maximize the value of the hotel investment.
---
Below are some examples of services we perform with our Asset Management Team:
---
Implementation of a full service hotel brand financial analysis at each property, which includes, but is not limited to, a focus on profitability in operating departments, cash flow analysis, cash accounts controls, inventory controls, financial restructuring and budget preparations.
Review and advise on all brand cost containment programs and revenue enhancement initiatives.
Advise and review the annual budget for the operations prepared by brand. This includes detailed analysis of budget, recommendation to Owner in regard to Owner's mandatory and optional brand programs.
Maintain Brand Corporate Relationships on the highest level for maximum return. This includes identifying corporate programs, projects, concepts, trends and standards to maximize the leverage of the brand for the asset.
Advise Ownership on all sales forecasts, sales pace reports, revenue management strategies and marketing plans for print and internet, including social networking sites, for the ensuing month and make recommendations to Owner with respect thereto.
Propose and review capital improvements and expenditures and renovations consistent with the Management Plan.
Review and advise on a multi- year capital planning program, including on-going negotiations on Brand PIP standards and requirements.
Review the brand procurement program and inventory controls, par levels in all operating expense areas.
Review and advise on all energy, utility and maintenance programs, including on-going "Green Programs".
Assist and advise in the selection of any new managers or key executives for the hotel.
Advise and review all reports, notices and other documents provided by Manager to Ownership.
Negotiate, review and advise on all contracts, including without limitation, construction contracts, retail leases and service contracts. This also includes any third party management agreements with restaurant, spa or bar operators, including contract administration.
Advise on selection and assist with the supervision of all consultants to the Project, including, without limitation, real estate tax consultants, attorneys, accountants, insurance (including workmen's comp.) consultants, architects and engineers.
Assist in any lender or partner presentations, meetings and visits.
Review and advise on monthly guest satisfaction and quarterly employee satisfaction reports.
Attend all periodic Ownership meetings with property management.
Adhere to a strict reporting structure with Ownership, by preparing as applicable partner, lender and Owner monthly, quarterly and annual reports.
Review and advise on current market conditions and competitive supply.
Development
Wave Hospitality development services are driven by our "owners/ investor" philosophy; a very detailed and highly customized approach which yields a unique service platform. We provide a turnkey development strategy for our clients, but also work with them on comprehensive evaluations of stalled developments, due diligence management, establishing investment memorandums and repositioning of developments.
Often developers and institutions have the hard construction experienced staff, but do not have an operations or hotel specific point person who oversees the hotel brands technical services and many budgets. This strains the operator and owners relationship during the critical 12 months period prior to opening. Results are cost overruns in FF&E, OS&E, Systems and pre-opening budgets. Even possible delays in furniture, material, supply deliveries or the opening date. At post-opening of the hotel we assist the owner and operator in coordinating the construction punch-list, designer issues, contractors or vendors warranty, purchasing company close out and other post development tasks.
Below are some examples of services we perform with our development advisory team
Provide full project management.
Assist with ownership in regard to hotel management pre-opening activities.
Provide full owners representation.
Review and analyze current scope and cost (program and design).
Oversee RFP process and selection of construction company, architect, design team and other consultants.
Assist with project value engineering based on original scope.
Analyze and recommend any potential new residential strategies.
Create a full development budget, including:

Hard Cost Budget/ Construction budget estimate
Soft Cost Budget/ FF&E/ OS&E/ Systems/ Pre-Opening Budget estimate
Detailed Rooms Pro-Forma (including penetration chart, Smith Travel Research (STR), rate segmentation chart)
Detailed F&B Pro-Forma (including outlet, cover, average check chart)

Assist with procurement of FF&E and OS&E.
Provide underwriting model with cash flow.
Initiate and introduce potential capital partners and lenders.
Develop collateral material, investment books for financing strategy.
Feasi
bility
Feasibility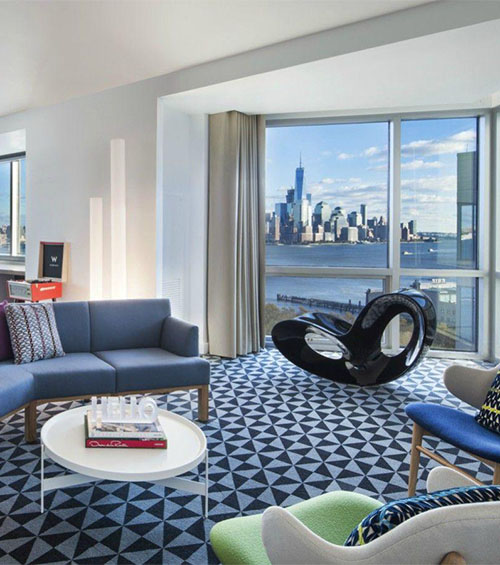 Feasibility Studies
Wave's team strives to get the maximum return on their investment for our customers. Our feasibility analysis reports provide a full comprehensive and unique review of the proposed site, local market and demographics, hotel supply and demand pipeline and generators, brand interest and availability and overall best use of the land.
Wave Hospitality's feasibility studies are catered and customized for every project and client.
---
HERE ARE SOME EXAMPLES OF WAVE'S FEASIBILITY STUDY AND ANALYSIS SUPPORT SERVICES:
---
Evaluate the potential hotel site with regard to the strengths, weaknesses, opportunities and threats (SWOT), including access, visibility, present utilization, ambiance, local amenities, etc
Review economic data and details concerning the market area and its relation/effect on the potential project
Determine top demand generators in the market
Advise on summary of key components of the proposed development, including guestrooms, food & beverage facilities and other amenities
Advise on expected development quality and sustainability factors
Contact parent hotel brands to determine brand interest and availability for the project
Conduct an initial working session and/or call with Client to discuss the project, objectives, goals, timeline and opportunities
Acqui
sitions
Acquisitions
ACQUISITIONS
In the past decade, our team has been very active and successful in acquiring properties for private ownership and for institutional partners and funds. Our success and experience is supported by a very high acquisition criteria, which consists of identifying under-performing properties that we believe can be brought to market potential through improved asset management and "value-add" properties, requiring redevelopment, repositioning and investment to achieve returns set by high underwriting and performance goals.
During these difficult and turbulent times, lenders, borrowers, owners and investors seek experienced hospitality asset restructuring services, which is what Wave Hospitality provides. Our vast experience with all types of hotel brands and investors over the last decade gives us the unique ability to guide our clients through difficult times with ease. The Wave Hospitality team has the necessary experience to make the lender advisor process seamless and smooth for hotel operations, whether it be assistance in foreclosure and other workout proceedings, supporting a perform or non-performing loan or dealings with lender equity. Our team has the necessary experience to make this process seamless and smooth for the hotel operations. This allows the hotel brand to focus on the daily operations while our team do the collateral review, on-going work out support and perform asset management services as necessary.
We believe the services we provide to lenders are more important than ever, not only due to the current climate of hardening credit conditions and challenging operating conditions, but also because major brands are in need of any operational assistance and support by the owners to accomplish their fiduciary responsibilities.
---
BELOW ARE SOME EXAMPLES OF SERVICES WE PERFORM WITH OUR ACQUISITION ADVISORY GROUP:
---
Identify the asset or site through large network of connections with owners, brokers and institutions.
Complete an extensive site survey.
Review of competitive supply, demand sources, economic environment.
Complete a physical building assessment with proposed renovation and capital improvement plan.
Provide a financial analysis with underwriting model.
Benchmark operating performance against industry trends.
Provide an in depth analysis of the operations of rooms, food and beverage, spa, golf and all other operational areas.
Review internal systems, including but not limited to: revenue enhancement initiatives, cost control procedures, cash flow management, purchasing and inventory controls, manpower control and benefits, systems and quality control procedures.
Analysis of possible repositioning of the asset including RFP for operator and management.
Participate and oversee hotel management agreement negotiations.
Assist with lender pre- and post-workout evaluations and asset sales assessment.
Oth
er
Other
Other Services
Wave Hospitality's most requested services are listed below. However, there are many other services that Wave has previously been involved in, and we are always open and interested in exploring new real estate projects and opportunities.
Hotel Asset Management Advisory
Hotel Feasibility and Development Advisory
Hotel Management Agreement Review and full Brand Negotiations – including but not limited to Hotel Management Agreement (HMA), Technical Services Agreement (TSA), System License Agreement (SLA), Condominium Marketing License Agreement (CMLA), etc.
Full Acquisition Services
Lender Advisory
Strategic Consulting for Specific Hospitality Projects and Situations
Restaurant, Catering and other Food & Beverage Advisory
Spa and Leisure Facility Consulting and Management